VISIONS OF THE SCENOGRAPHY
AGENCY - MUSEUM
What could be more heartening, for a museograph, than to work in his own museum?
Our agency is also a museum.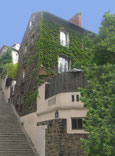 THE MUSEOGRAPHIC JOURNEYS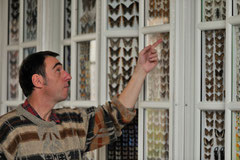 The Museum of the Butterfly is a private and free museum, developed from the collections of Frédéric Ravatin, realized throughout the world, occasionally, from its museographic journeys : Mexico, Brazil, Caribbean, Vietnam, Laos, Gabon...
A MUSEUM WITH TRANSFORMATION©
In 2005, he proposes the concept of the " Museum which visits twice " : you browse the same places in two different states.
Beautiful idea is not it?

This concept was applied to the agency.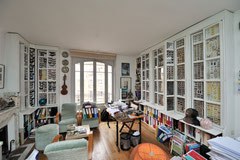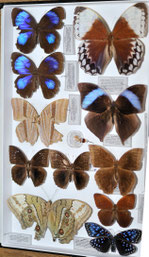 Close eyes one moment. What was a workplace became in a few seconds an office of curiosity. Based on the principle of the stage set with transformation, the furnitures which hide the room are reversible, and this one changes livery as destination : 2000 specimens preserved in invaluable showcase are revealed to you !

The direction of a museographic shock, in a way.